Surveys made simple.
Simplify your survey with the highly scalable survey management system. Survey Management System (SMS) makes complex surveys easy by breaking down the entire process into easy to follow sequences of actions. From creating feedback forms for business planning to organizing interesting quiz competitions, SMS is highly flexible and easy to use.
SMS automates survey processes such that the survey organizers can skip all the hassle to manually design and deploy the questionnaires. SMS automatically monitors and gathers each and every responses made by the surveyors and generates statistical reports. Its advanced report generating functionality can be truly handy for in-depth business analysis and future planning.
Features
Scalability:

Create surveys ranging from simple questionnaires to complex quizzes.
Automated:

Automate tedious tasks such as gathering feedbacks, analyzing responses and publishing results.

Flexibility:

Capable of creating surveys with multiple question and answer structures.

Email-invitation/ Link-sharing:

Share invitation link directly from the app to users or copy session token and send manually.

Centralized data gathering:

Import or export survey data and statistics stored in relational database.

Real-time result analysis:

View survey stats without delay.

Q&A conditions:

Conditional questions and answers triggered by precedent answer.
Create survey

Create new survey from scratch or clone and modify existing survey.

Add question

Add questions ranging from simple selection type to complex grid types

Broadcast survey

Share survey link or manually mail survey session token.

Evaluate/ Review response

Automated statistics and report generated by the system itself.

Publish result

Publish response results for public just by click of a button.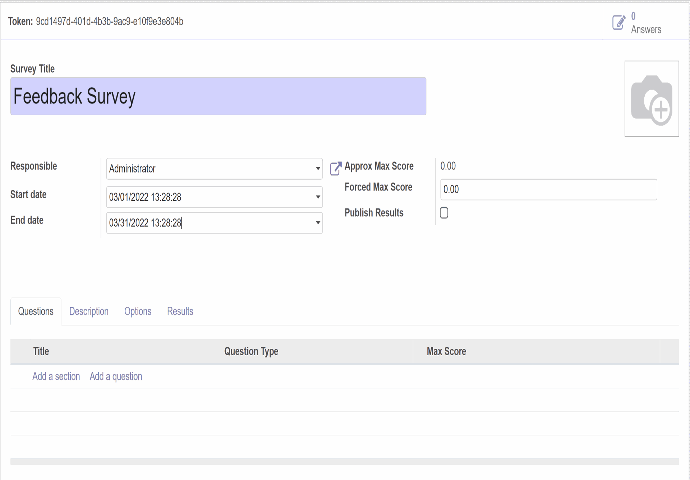 Create Survey
Provide survey title, start date and end date. Remaining fields are auto computed by the system based on the questions and their weight.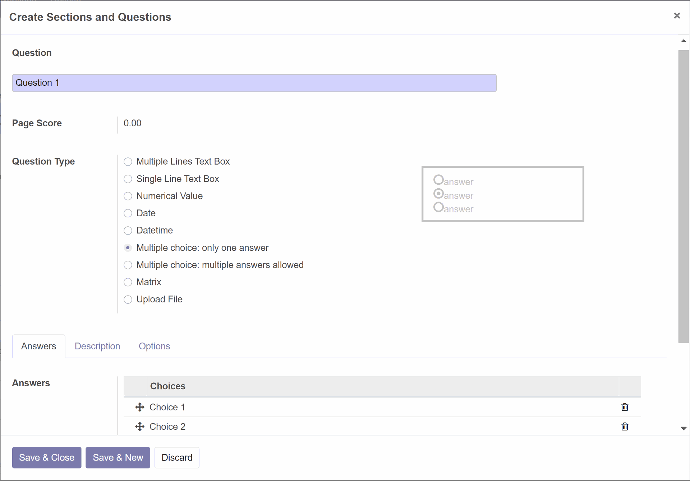 Questions and answers
Specify sections and start adding questions as per the requirements such as multiple choices, grids and more. Customize questions as required.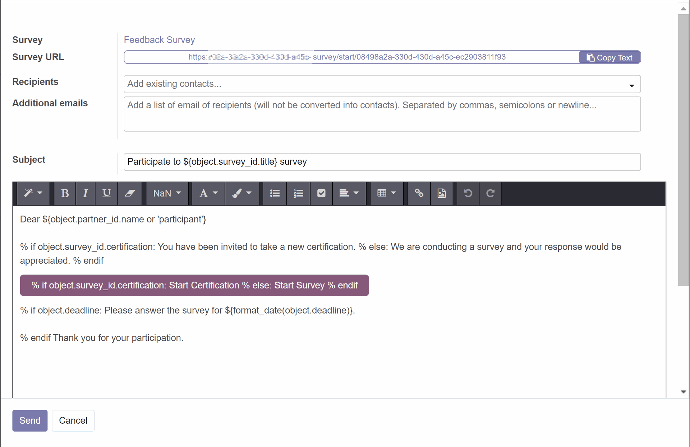 Broadcast Survey
Select contacts or add emails to the recipients and click send to share survey link. Or copy survey URL and manually send link to intended surveyors.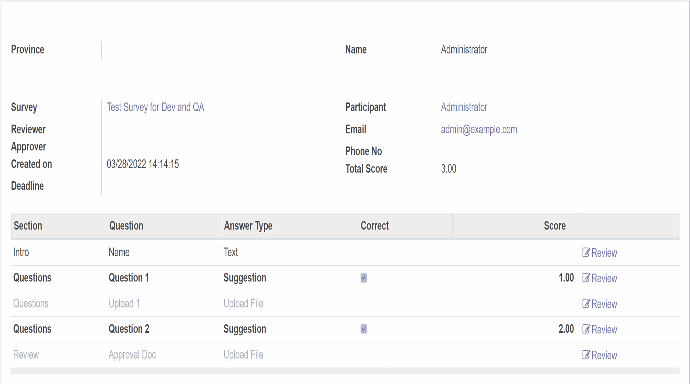 Evaluate response
View and evaluate real-time responses from before finalizing the survey and publishing result.



Publish result
Finally, close the survey and publish survey result for everyone to view.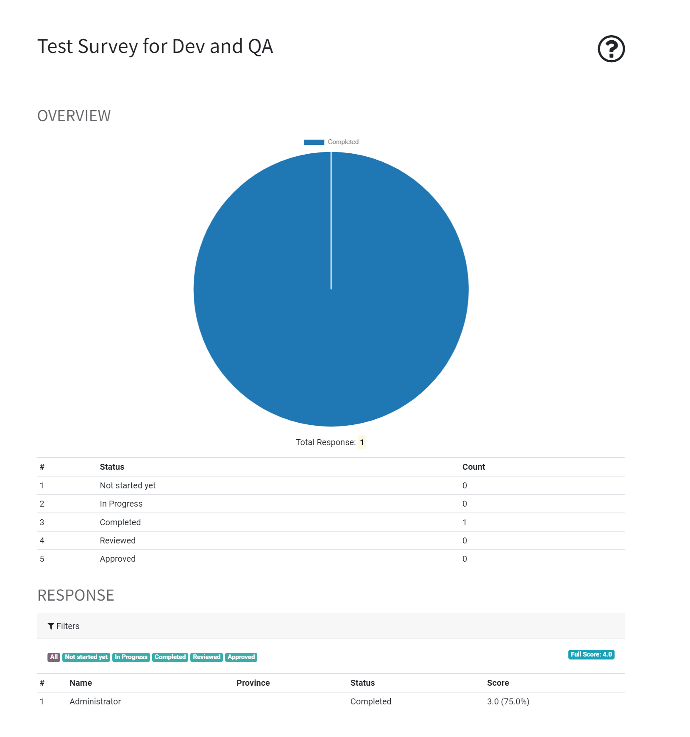 Advanced Statistics
View detailed statistics of the survey responses for business analysis and future planning.
Request a demo to find out more.