Monal Tech : Top 20 Startup Company happening in Europe
It is thrilled to announce that  Monal Tech has been nominated as one of the top 20 startups in "Next20 Startup Program" happening in Europe this time. This prestigious recognition exemplifies our unwavering dedication to ever-evolving digital landscape.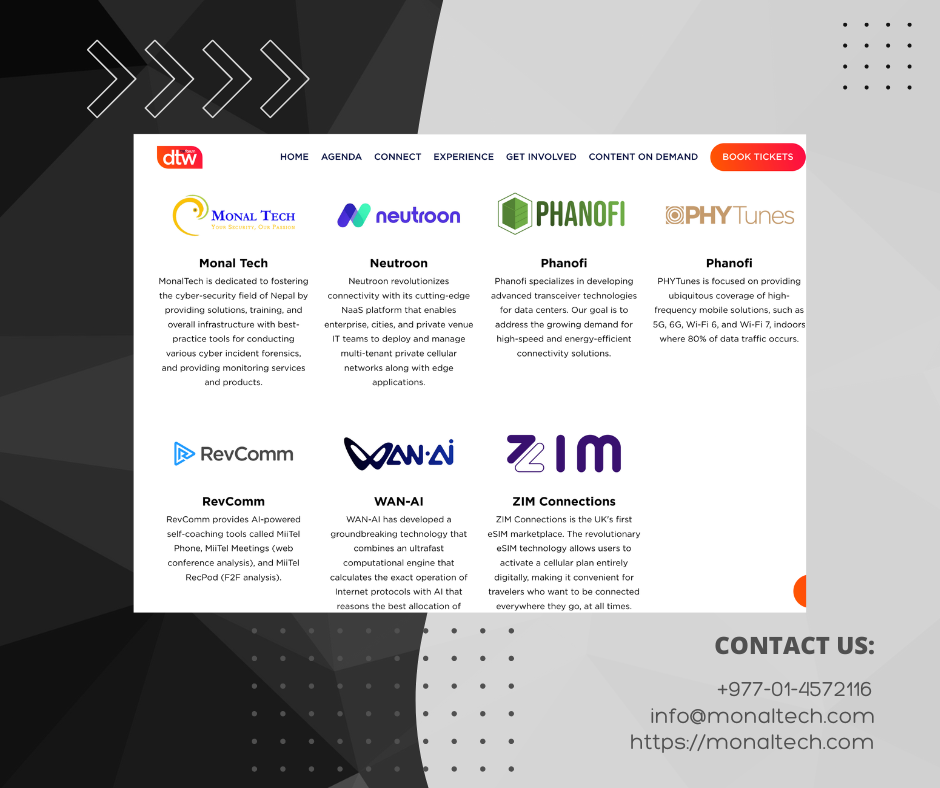 The "Next20 Startup Program" is the renowned platform that recognizes and scales the most promising and dedicated startups across the wide industry. The Next20 Startup Program 2023 is going to be held at TW Forum's DTW23 - Ignite from 19-21 September in Copenhegen, Denmark. The Next20 startup program associates startups with communication service providers (CSPs) and technology vendors to reinforce the ecosystem and spur the following wave of growth and innovation.
The nomination for the Next20 Startup Progarm in Europe is an immense source of pride for Monal Tech and teams.