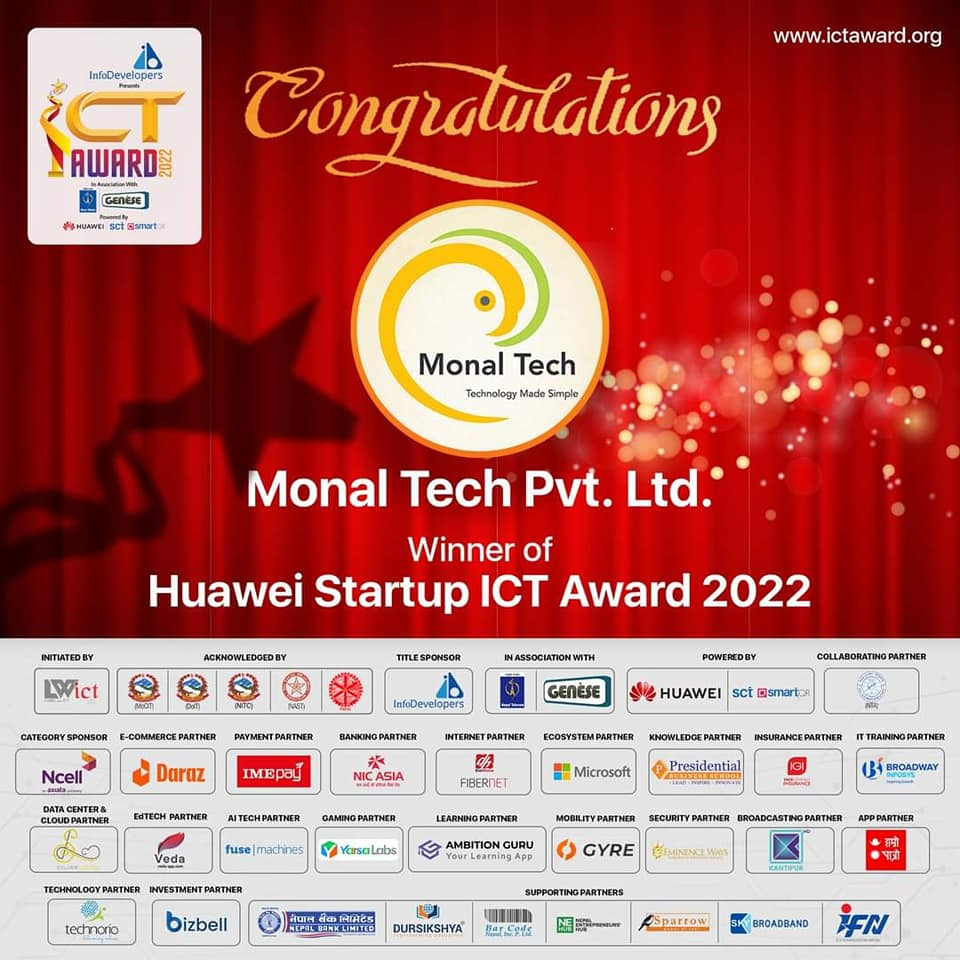 Monal Tech succeeded in winning the award for Huawei Startup ICT Award 2022. The South Asia Startup ICT Award was presented at the seventh annual Infodevelopers ICT Award ceremony, which took place on 23rd December 2022 in Kathmandu.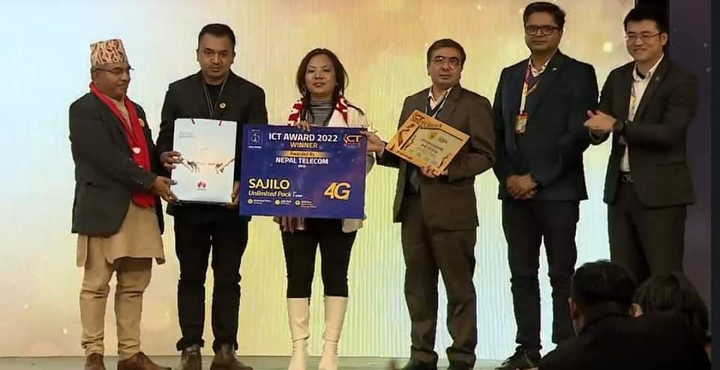 National accomplishments in information and communication technology are recognized each year by the ICT Award. This year's ICT Award had 11 different categories, three of which focused on the Startup ICT Award, Product ICT Award, and Rising Star Innovation ICT Award. The most prestigious prize in the field of information and communication technology received applications from 45 startups in the startup category, 36 products in the product category, and 52 student projects in the rising star category.

Based on jury selection, public voting, demo, and company observation Monal Tech eventually won the acclaimed title.